A speakeasy hidden behind the façade of a local padlock shop, Mrs. Pound
is a quirky culinary gem located in the heart of Sheung Wan. Known for
serving modern spins on traditional Southeast Asian fare, Mrs. Pound unveils
a new weekend brunch menu themed on everyone's favourite breakfast staple – eggs!
This October, indulge your eggy cravings with Mrs. Pound's newest brunch
offerings. Inspired by her remarkable travels around the world, each ofthe five new egg
dishes is a tasty tribute to different cultures and cuisines by Head Chef Hoi.
Perfect for big eaters, the Thai Chiang Mai Big Breakfast (HK$128) is
a hefty plate of Chiang Mai spicy sausage, scrambled eggs with chilli
French beans, mushrooms, sourdough toast and papadum – a Thai twist on
the classic English Breakfast. Get your superfood fix with the Australian-inspired
Avocado Smash (HK$128), a healthy option of smashed avocado, poached egg,
Thai basil and basil pecorino on sourdough toast, served with kale salad.
Fresh from the British Isles, the Scottish Smoked Quail Egg (HK$78) is
a tantalizing mess of flavourful smoked quail egg, spiced pork and
crunchy breadcrumbs. Take a quick trip to India with Curry Potato Quiche(HK$98),
made with potato masala, onion, kale, egg and green papaya salad. Finally,
the Japanese Okonomiyaki Skewers (HK$78) are an addicting treat of egg,
cabbage, carrot, onion and Mrs. Pound's secret Tokyo sauce.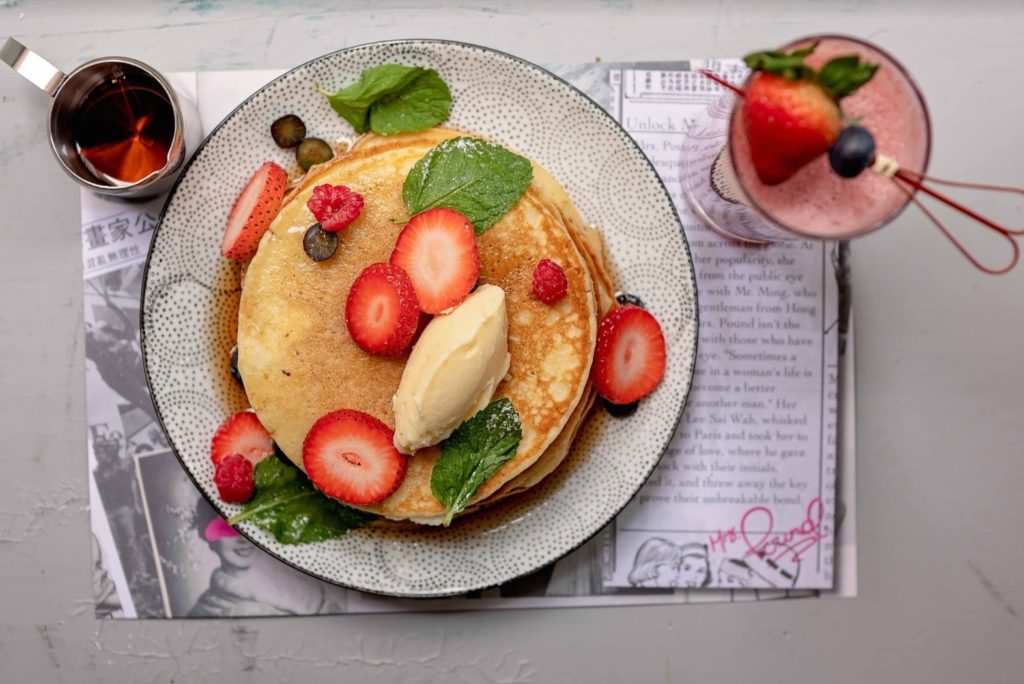 For sweeties with a sweet tooth, Mrs. Pound also offers a fluffy stack of the ever-
popular Ricotta Pancakes (HK$95, +HK$28 for vanilla/coconut ice cream), made
with whipped ricotta butter, maple syrup and fresh fruit, and a unique
Foie Gras Crème Brulee (HK$78) with mixed berries and framboise liqueur.
For an additional HK$150 per person from 12pm-4pm, wash the brunch
feast down with a cheeky free-flow of Prosecco, Mimosa,
Pound's Bellini, House Red and House White Wines.